Team Training for Small Group Leaders
Creating Communities that Love
The Art of Spiritual Leadership takes any Christian leader, regardless of their ministry context or experience, and trains them to cultivate small group communities that are spiritually focused and skillfully loving.
ASL introduces practical leadership tools through a training course that is 90% hands-on experience. Participants learn to lead by example, modeling God's transforming love in all of their ministry interactions.
Light-weight and flexible in its implementation, ASL is accomplished in just six training sessions, and it is supported by online podcasts, a comprehensive manual, and dozens of practical applications.
Discover how your small group leaders can benefit from this approachable, in-depth training.
Why Bring ASL to Your Community?
Build your leadership team around humility and hospitality.
Those in leadership positions hold influence over others, whether they realize it or not. We want to channel our influence to lead others into relationship with God and dependence on Him, not on us. ASL teaches leaders how to care for their own spiritual lives. It helps them harness creativity toward engaging with God. And those they lead will become more aware of God's presence and activity in their small group experiences.
Move leaders from managing dynamics to fostering an environment of love.
Love is the key to spiritual growth and impact. It is the calling card of discipleship to Christ. Small groups are one of the most meaningful places of relationship that we experience in the Church. But loving interactions are not guaranteed just because we meet together. They need to be nurtured, sometimes even structured into our group environments. ASL equips leaders to love in fresh, insightful, and tangible ways.
Offer over-committed leaders a chance to take a deep breath.
If your leaders feel they can't add one more thing to their schedules, now is the perfect time to engage in ASL. The training will give them the space to stop and see where they really are, and what they're really called to do, and where God is in their midst. Though it seems counter-intuitive, setting aside time to reflect, pray, evaluate, and dialogue with peer leaders will help re-establish proper balance in their leadership commitments.
Choose a training option that is both cost-effective and easy to deploy.
When compared with Christian leadership and training conferences, ASL offers a premium in-house alternative, and at a much lower cost per participant. ASL is a fully-featured team experience. Once set up, participants will run the training process themselves, requiring very little administrative oversight.
The Art of Spiritual Leadership guides participants through an interactive training process that fully engages the mind, heart, and habits of leadership.
Training Activities
Exercises that stimulate thought and spiritual renewal
Every session, participants will listen to a training podcast and complete activities that apply the concepts in the midst of their individual lives.
ASL cultivates leadership routines that promote life-long growth in relational ministry. Integration with daily life is one of the reasons our training is so effective.
Best of all, these activities are compatible with busy schedules. They are rejuvenating, carefully designed to make the most of participant's time.
"I found the material, exercises, and session guides to be incredibly honest and life-giving."
Team Meetings
Practice and collaboration among your small group leader team
After preparing on their own, your ASL participants will join together for team meetings in order to put the training material into immediate practice.
In teams of 3-12, participants will create leadership tools, rehearse relational skills, share responsibility for leadership, and provide peer feedback.
Leaders will leave ASL with a fully realized toolset they have helped to create. They will be equipped to build small group communities that model Christian love.
"The guided personal reflections and practical group activities balanced well with each other."
Who Can Benefit From ASL?
The Art of Spiritual Leadership will equip small group leaders in any Christian setting. It is ideal for both volunteer workers and ministry staff. First-time leaders will find ASL orienting and approachable, while experienced leaders will appreciate its depth of content.
Small Group Applications
We define "small groups" as a gathering of 3 to 20 persons, guided by one or more leaders, and purposed (at least in part) to minister to one another. ASL adds value to a wide variety of small group formats, including…
Bible studies
discipleship and fellowship groups
care and recovery groups
Sunday school and youth groups
discussion groups
shared interest or life-stage groups
Other Applications
Anyone doing face-to-face ministry, as individuals or on leadership teams, can also benefit from ASL. Participation in the training can create opportunities for collaboration, promote unity among leaders, reduce feelings of ministry isolation. Consider offering ASL to all your ministry workers, including…
lay counselors
spiritual directors
pastors and administrative staff
elders and deacons
"The format allowed me to see and learn from various styles of leadership. There were many moments when I thought: 'Well, that's a good idea!'"
What Topics Does ASL Cover?
The six sessions of The Art of Spiritual Leadership explore two major themes:
Spiritual Community
Building small groups that engage with God and His Spirit
Session One. Leaders explore the biblical perspective on community in the Body of Christ, and their own vision for small group ministry.
Session Two. Leaders address their responsibility to cultivate personal relationship with God on a weekly, monthly, and yearly basis.
Session Three. Leaders learn how to cultivate their groups' relationships with God, promoting awareness of God's presence and activity.
Skills of Love
Learning to relate in ways that demonstrate God's love
Session Four. Leaders learn the qualities that make a good listener and practice listening skills with others.
Session Five. Leaders create guidelines for group interaction that encourage safe and authentic personal sharing.
Session Six. Leaders evaluate their manner of responding to others and practice new routines of loving interaction.
"ASL gives us the opportunity to help our leaders grow in relational skills, equipping them to cultivate greater attentiveness to the Spirit and fellow group members."
Brian, Discipleship Pastor
Orders are processed within two business days, at which point we will provide an estimated arrival date. Please allow up to 2 weeks for shipping.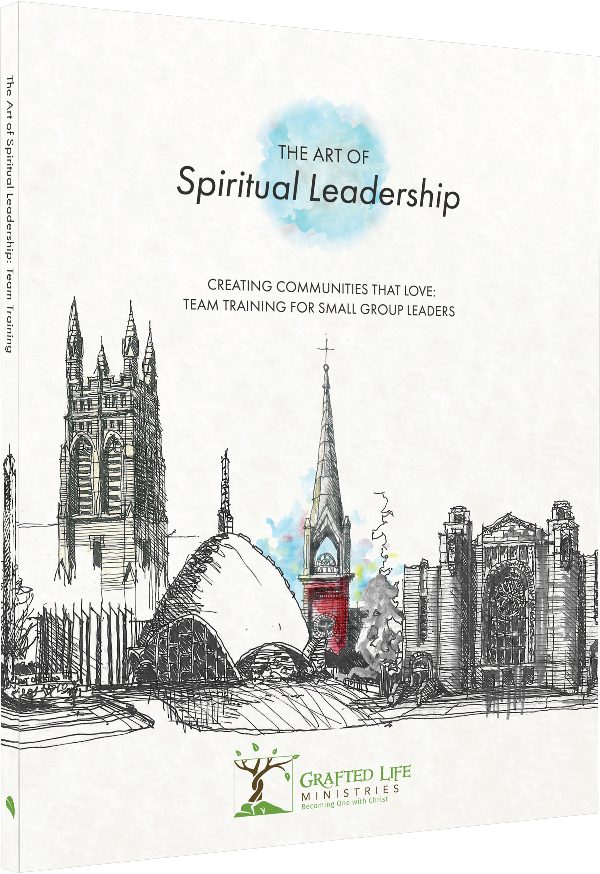 The Art of Spiritual Leadership
Creating Communities that Love:
Team Training for Small Group Leaders
$39.95 per participant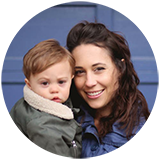 Leading a small group can sometimes feel isolating and burdensome. ASL reminded me that community ministry is not ultimately dependent on me, but on God's leadership. I found the material, exercises, and session guides to be incredibly honest and life-giving. ASL helped me reconnect with the Holy Spirit and lead from a place of overflow rather than weariness.
Holly Doden, Small Group Leader, Reality San Francisco