Implementation Guide
For Administrators Only
Anatomy of a Session
The Art of Spiritual Leadership is composed of sessions, which are the building blocks of the training. Each session has an individual component and a group component.
Training Assignments. 1-2 hours of work per session. Participants will use their book to complete these self-study activities on their own time. Training assignments include a daily exercise in scripture, a short training podcast, and a reflection with God on the training material.
Group Meetings. 2-3 hours of work per session. Participants will meet with their training group and use the book to complete several team activities. The responsibility of leading the group meeting falls on the participants. They will rotate in the role of acting leader every hour.
You Choose the Pace
One of the most important administrative decisions you will make is how frequently to schedule the group meetings. The schedule you choose will determine how focused the experience is for participants, as well as how rigorous the commitment is each week.
There are a total of six sessions in the training. Here are several ways group meetings can be scheduled:
Weekly, Biweekly, or Monthly Group Meetings. Recommended. The most natural way to schedule the group meetings is at a regular and steady interval. Weekly meetings will complete the training in just six weeks time, but require 3-5 hours of commitment on the part of participants each week. Monthly meetings greatly lessen the weekly commitment, but may lose momentum and focus over time.
Splitting the Training Between Two Semesters. Because the first three sessions and the second three sessions form two separate thematic units, it is possible to schedule 3 group meetings in the fall and 3 group meetings in the spring to accommodate a semester schedule.
Multi-session Training Days. Alternatively, you can combine 2 or 3 group meetings into a single-day training event. Under this model, participants would complete 2 or 3 session training assignments prior to attending an event. These training events should last 5-7 hours as participants complete 2 or 3 group meetings back-to-back.
The Ideal Group Size
If the number of training participants in your community exceed 12, you will need to divide them into smaller teams. ASL training groups can accommodate anywhere from 3 to 12 leaders, but the ideal group size is around 6.
At 6 group members, every participant will have two opportunities to practice leading the team meeting, instead of one. If you have a training group with 10-12 leaders, consider dividing them into two teams to give participants more opportunity to practice.
Kicking It Off
The Art of Spiritual Leadership manual provides instructions for a "Kick-off Meeting," held at least one week prior to the first scheduled group meetings, to initiate the training. We highly recommend holding this initial meeting with all of your training participants as it serves several important administrative functions:
Training Orientation. Participants watch a short video by the authors of The Art of Spiritual Leadership explaining the vision, expected outcomes, and various activities of the training.
Group Information and Setup. The initial meeting provides a context for participants to interact with their training group prior to beginning the individual assignments. At this time, they will determine who will lead their group meetings by filling out the training schedule in their books.
Team Icebreakers. Whether or not groups are already acquainted with each other, the initial meeting is an opportunity to engage at a deeper level of dialogue than they may be accustomed to.
Prayer. We strongly emphasize prayer throughout The Art of Spiritual Leadership. Praying together as a community affirms the values of the training, and sets a precedent for their future group meetings.
Administrative Checklist
Identify the Training Participants4-8 weeks out
Determine which small group leaders will participate in the training and obtain a commitment from them. Participants will attend a kick-off meeting, 6 group meetings, and complete 1-2 hours of self-study work between meetings.
Divide Participants into Training Groups4-8 weeks out
If you have over 12 participants… Participants need to be placed in small groups with one another for purposes of the training. Groups may range in size from 3-12 members. The optimal group size is 6 members. Participants will remain with their group for the duration of the training.
Schedule the Group Meetings3-6 weeks out
Participants will meet once per session, with 6 meetings in total. Session meetings are scheduled weekly, biweekly, or monthly; or they can be combined into several day-long training events. Attendance is greatly important. Confirm that all participants are able to commit to the dates and times of the meeting schedule.
If you have multiple training groups… Each group meets independently: groups do not interact with other groups. Because of this, groups can operate on entirely different schedules and meet at different locations.
Reserve the Meeting Spaces3-6 weeks out
Each session meeting is 2 hours long. We instruct the acting leaders to arrive 15 minutes prior to start and stay 15 minutes after dismissal. Therefore, the meeting space should be reserved at least 2.5 hours. Make sure that each space has sufficient comfortable seating and that the space is private with minimal interruptions and distractions.
If you have multiple training groups meeting in the same building… Make sure each team has their own private room.
Order the Notebooks2-4 weeks out
Participants use The Art of Spiritual Leadership book to complete their training assignments. Each participant will need their own copy. When placing an order for materials, please allow at least two weeks for order fulfillment and shipping.
Hold a Kick-off MeetingStart date
The Kick-off Meeting starts the training process for all participants. At this time, participants will receive their copy of The Art of Spiritual Leadership and begin the training activities. The meeting lasts 1 hour, and should be held at least 1 week in advance of the first scheduled group meeting. The room should also allow for viewing of a short video by the authors of the training.
If you have multiple training groups… Schedule a meeting space large enough to accommodate all of the training groups at once. The optimal setup is to place training groups around tables so that they can interact with each other.
Follow-up with AbsenteesAfter start date
If any participants miss the Kick-off Meeting, make sure to follow up with them so that they have all the materials and information they need to begin the training on time.
PrayAt all times
Ask God for His leading, guiding, and blessing on this training and all who participate, for the sake of your Christian community, the spread of the gospel, and the growth of His Kingdom.
How to Contact Us
The Grafted Life staff is available to assist you with implementing ASL in your community. Please contact us with your questions and comments
Our office is available during normal business hours. Call us at 214-919-4145.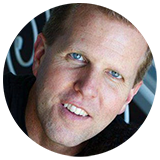 "The Art of Spiritual Leadership gives us the opportunity to help our leaders grow in relational skills, equipping them to cultivate greater attentiveness to the Spirit and fellow group members. If you are looking for a way to equip your small group leaders to lead Spirit-centered groups where people can know the love of Christ in experience, and not just in their heads, I encourage you to consider this unique study."
Brian Owen, Discipleship Pastor in Katy, TX